Your golfers will get the opportunity to shoot our AR-15 Ball Launcher. This is a popular and exciting fundraising activity for your event. Believe it or not, this is very popular with the ladies! Each Player would have the opportunity to launch a golf ball with an AR-15 rifle approximately 400 yards (+/-) on a designated par 4 or par 5 hole and use the shot in place of a tee shot. This is a unique way of increasing funding and providing a unique experience for all golfers to participate in.
 The Charity Tournament will usually have no trouble getting a Veterans group, like the local VFW or American Legion to sponsor the event fee of $400 and maybe even more, (for events within 100 miles of Myrtle Beach, SEU will cover it's own travel expenses out of the $400 fee.; for events greater than 100 miles Travel expenses will vary and can be negotiated with SEU). Our company, GSU Inc., is fully insured.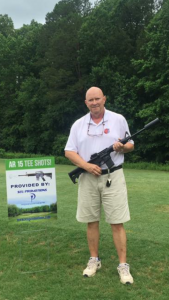 Player participation has been incredible and they will happily make a donation of $10 for 1 shot, $15 for 2 or $20 for 3 shots to launch their Tee shot in the 400 yard range, of course your organization chooses the amount!( Players will provide their own balls).

The activity is run by a qualified SEU Promotions Staff Member. Book our AR-15 Program (this is first come first serve). We now own 2 AR-15 Ball Launchers.
 In addition, if possible, a "hands on," Vietnam Era array of weapons will be on display, from a M16-A1, AK-47, grenades, bayonets, and many,many more items of interest; presented by a Vietnam Veteran.
This is an exciting and unique way of "Teeing Off." Find an AR-15 TEE SHOT sponsor to cover the fee and you will have a no expense and a great way to increase funding.
SEU offers a wide range of services to help make your event run smoothly, from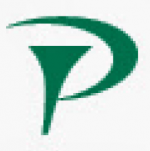 tournament management and consulting to Hole-in-One and Putting contests. We can provide you with our custom merchandise, signs, banners, and so much more.
"Anything you want, Everything you need!"
As you prepare for your 2017 golf tournament, Don't Wait, please contact me directly for more information on our Tournament Support and Sponsorship Programs.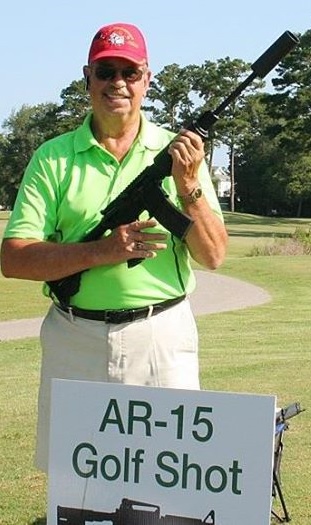 I look forward to helping you! ?
Ray Burton, Myrtle Beach, S.C.

(843) 325-9293
---
Serving Your Golf Tournament Needs Since 1994